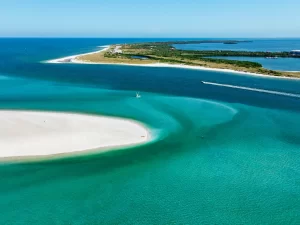 Why Join Our Boat Club?
Convenience and Value!
For as little as $199 per month you can have unlimited use of our entire fleet of vessels!
Why not spend more time using a boat then taking care of it?
Our memberships are unlimited as to how many days a month you can go out and which kind of boat you can reserve.
Location! Location! Location!
Our marina is seconds away from the open waters of the St. Joseph's sound and some of the Gulf's most beautiful and pristine Islands.
From our club you can boat to:
Honeymoon Island State Park'
Caladesi Island (voted one the top 10 beaches in the country)
Three Rooker Island – a pristine natural island and bird sanctuary
Anclote Key Island
Any of these can easily be reached in 10 to 20 minutes depending on boat speed and currents.
Our expertise allows us to offer you the ultimate boating experience!
Fish the Crystal gulf waters
Take a day trip cruising along the Intercoastal waterways
Anchor out at one of the many beautiful islands within minutes from our location to just swim, relax, and enjoy your day!
We will make your boating experience one that won't be soon forgotten.
Say goodbye to the days of trailering and the hassle at the boat ramp, the storage and all the maintenance that comes along with owning a boat.
No more having to clean your boat up and flush it after a long relaxing day on the water! Let us do all the dirty work while you spend time with friends and family.
Unlike other boat clubs, where you have to choose between different packages and how many hours you get per month or what particular boat to get to use. We like to keep it simple and fun.